Product Description
Hangzhou Longjing Tea dragon well Green Tea
1.most famous Chinese Green Tea
2.Process:grasp,toss,shake,pile,throw,buckle,press,grind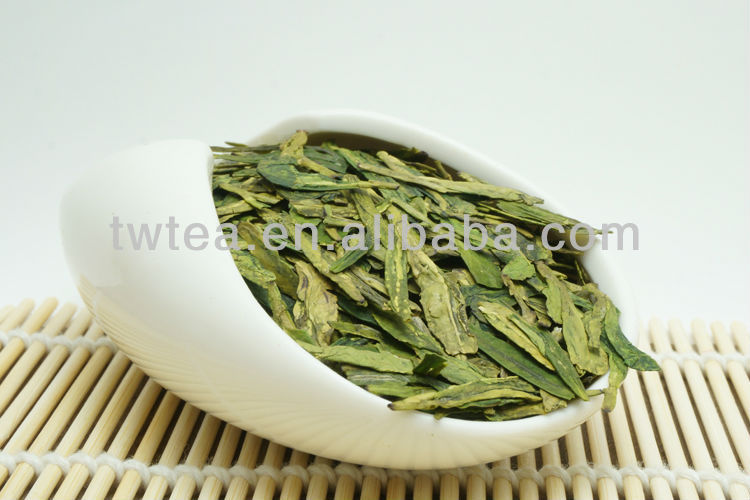 Longjing tea (Dragon Well tea)
West lake dragon well tea
Without a doubt, the most famous Chinese Green Tea, Dragon Well Tea, or Longjing Tea as it is known in Chinese, is famous not only for its unique flavor, but also for the many legends which surround it. The tea is grown in the West Lake area of Hangzhou, in Zhejiang Province.
Longjing tea (traditional Chinese Long jing tea), sometimes called by its literal translated name Dragon Well tea, is a variety of pan-fried green tea from Hangzhou,Zhejiang Province, China where it is produced mostly by hand and has been renowned for its high quality, earning the China Famous Tea title.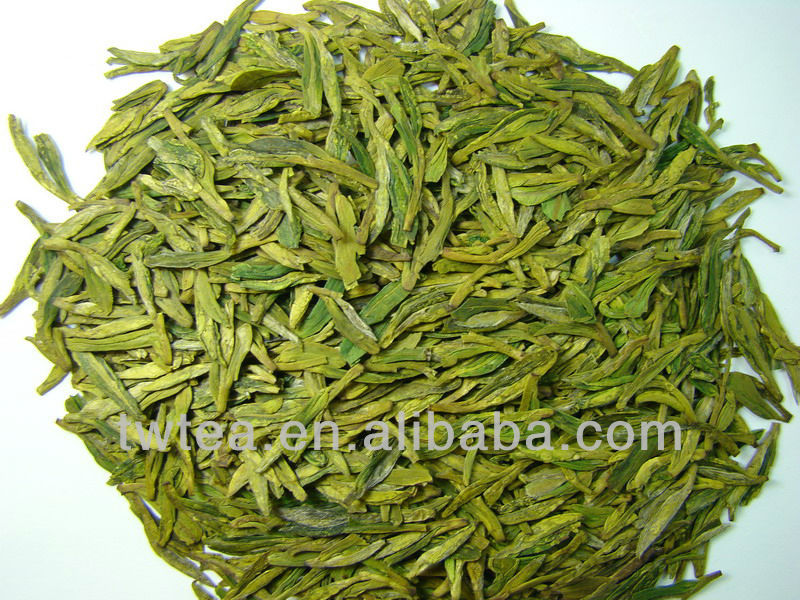 Making Process:
The excellent quality of Dragon Well Tea is guaranteed by a super elaborate production process.
1. The picking of the leaves emphasizes the importance of timeliness. As a famous among tea growers saying goes, "Tea leaves are a treasure if picked earlier while it is useless as grass if picked too late." Dragon Well Tea leaves are picked during different periods of time.
Generally speaking, the best is picked before Qingming Festival, which is called Mingqian Tea. The one picked before Grain Rain are fairly good and are called Yuqian Tea.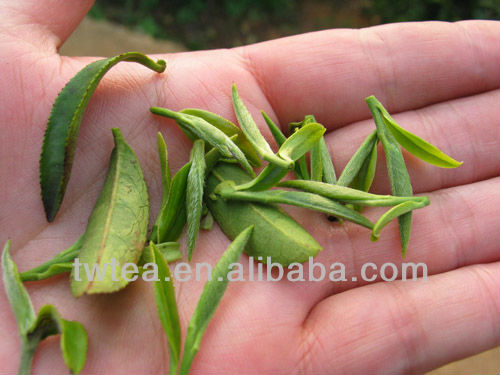 2. The selection process of tea leaves is very strict. Only the delicate and complete leaves are to be picked. After the fresh leaves have been picked, the makers should first grade them, as different qualities of leaves need to be dealt with different temperature and techniques.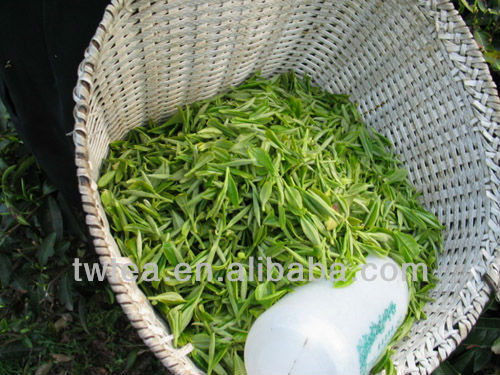 3. The masters will bake the tea by hand using specially made iron pans. Traditional method of making Dragon Well Tea has many ways - grasp, toss, shake, pile, throw, buckle, press, and grind. Experienced masters know well how and when to use the certain movements according to the temperature, color and moisture content of the leaves.
Usually, Longjing is graded using a scale of six levels from superior quality to low quality. Different levels of tea have different methods to bake.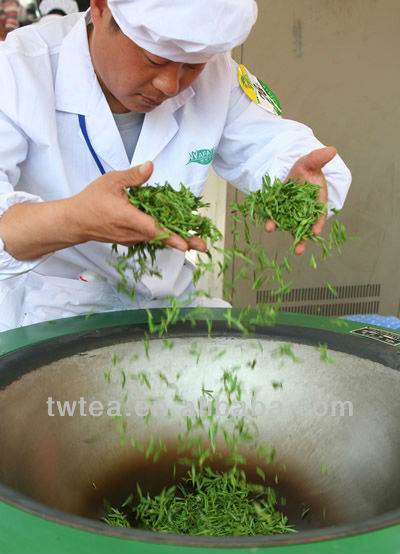 Production and Health Content
Like most other Chinese green tea, Longjing tea leaves are roasted early in processing (after picking) to stop the natural oxidation process, which is a part of creating black and oolong teas.
In the world of tea, the term "fermentation" refers to the actions of natural enzymes, present in the leaves, on the
juices and tissues of the leaf; this is not fermentation in the true sense of the term (as, for example, the action of
yeast in producing beer). The actions of these enzymes is stopped by 'firing' (heating in pans) or by steaming the
leaves before they completely dry out. As is the case with other green teas (and 'white teas'), Longjing tea leaves
are therefore "unfermented." When steeped, the tea produces a yellow-green color. The tea contains Vitamin C, amino acids, and, like most finer Chinese green teas, has one of the highest concentrations of catechins among teas.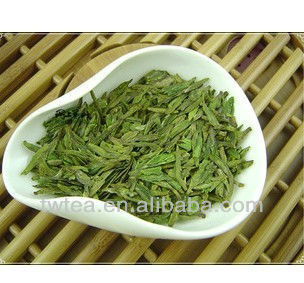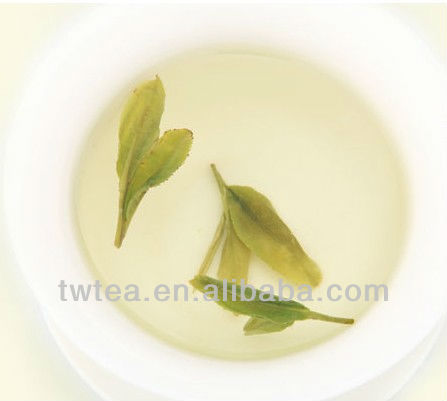 Tips:
For best infusion results, water at around 75 °C should be used to brew the tea leaves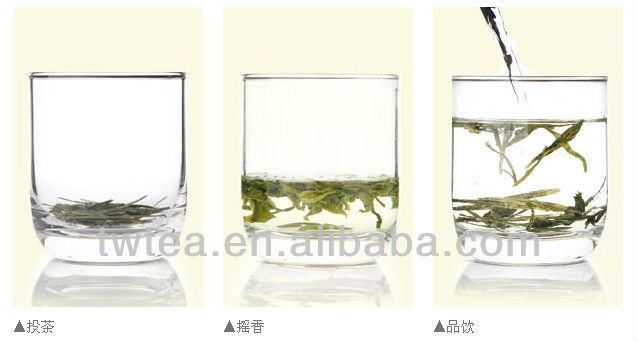 Other products you may like
Contact us if you need more details on Dragon Well Green Tea. We are ready to answer your questions on packaging, logistics, certification or any other aspects about Hangzhou Dragon Well Green Tea、Hangzhou Longjing Tea. If these products fail to match your need, please contact us and we would like to provide relevant information.
Product Categories : Green Tea > Dragon Well tea