PU-Erh Mini Fermented Tea with Lovely Jasmine Flower Flavor in Gift Box
Product Description
Type: Brick Tea Specialty: Organic Tea Trademark: Dian Cai Specification: 108G per box HS Code: 0902302000 Style: Compressed Tea Packaging: Box Transport Package: Box, Bags, Gift Packing, Bottle Origin: Menghai Yunnan China 1.Specifications
place of origin

 Yun Nan Menghai Mountains

appearance

 compressed brick+Yunnan large leaves +jasmine flower flowers

taste

 earthy, aged, smooth, special, sweet

infusion color

 golden,clean, bright

usage

 to blend with dried fruit or herbs, or drink the pure

pesticide residue level

 

Compliant with chinese export food regulation

heavy metal residue level

 Compliant with chinese export food regulation

salmonell,  escherichia coli 

 Compliant with chinese export food regulation

packing

 108g per box, 20 boxes  per carton

shelf life

 can be stored for many years in proper ways

health benefits

 decrease boold flat, soothing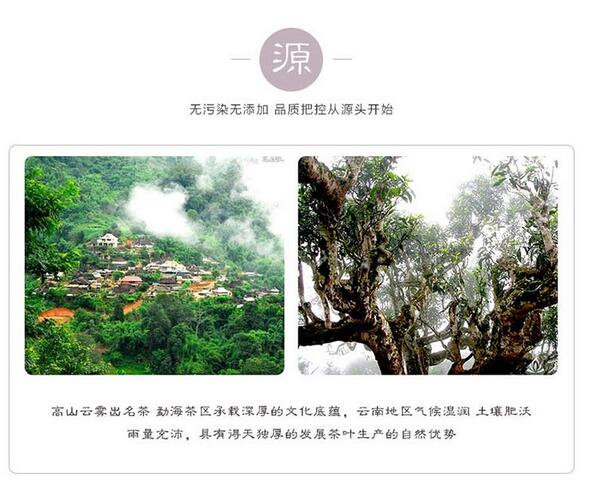 2. About
Puer Tea
Pu-erh tea is made from the leaves and stems of the Camellia sinensis plant. This is the same plant that is used for making green, oolong, and black teas. Though the same source plant is used, the different teas are made by using different processes.
Green Tea
is not fermented,
Oolong Tea
is partially fermented,
Black Tea
is fully fermented, and  Pu-erh tea is post-fermented. This means Pu-erh tea's processing includes both fermentation and then prolonged storage, or "aging," under high humidity. Pu-erh tea that is aged for a longer period of time is supposed to taste better.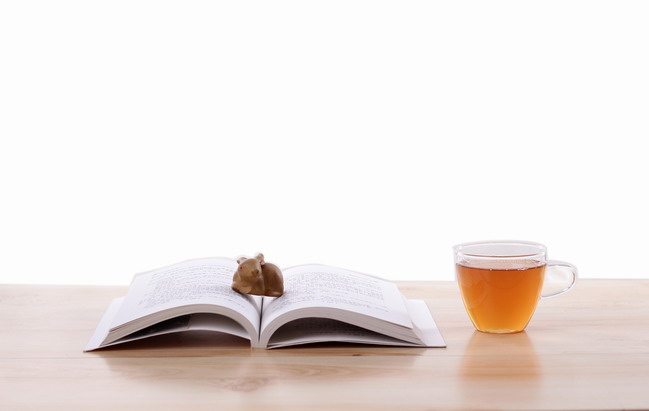 3.Difference between  Puer Ripe Tea and Puer Raw Tea
Puer ripe tea is artificially fermented which can be drinked directly. The infusion color is like coffe,clean and bright.
Puer raw tea is usually naturally fermented for 5-10 years before it is drinked. The infusion color is golden ,clean and bright.
4. Effects of Dian Cai Puer tea
Dian Cai Puer tea  is produced in the Yunnan district in the southwestern part of China, which is the birthplace of  all tea trees in the world. The tea trees in Yunnan have long and strong leaves, multi pekoe,which contain a large number of tea polyphenols, catechins, water soluble extracts, polysaccharide substances and other ingredients. Since Dian Cai tea has rich nutrient, it may become more tasty after longer period of stored time.                      
Dian Cai Puer tea is used as medicine, it has several good effects as bellows:     
(2). It can lower cholesterol, lose weight, lower blood pressure and  protect the heart and blood vessels. Dian Cai Pu-erh tea contains small amounts of a chemical called lovastatin. Lovastatin is a prescription medicine used for lowering cholesterol. Dian Cai Pu-erh tea also contains antioxidants and other substances that might help protect the heart and blood vessels. Animal research suggests that pu-erh tea might lower certain blood fats called triglycerides as well as total and "bad" low-density lipoprotein (LDL) cholesterol. It might also raise "good" high density lipoprotein (HDL) cholesterol.  Emile · karroubi, director of French Paris saint Anthony Clinical School, found that 55 patients  who drunk Dian Cai Puer tea got better effects on  treatment of hyperlipidemia disease than 31 patients who took clofibrate.
(3).It can prevent cancer. Liang Mingda and Hu Yingmei, professors of China Kunming Medical College, using cell culture and electronic microscopy for over ten years, found that Dian Cai Puer tea can effectively kill cancer cells, even in 1% concentration of tea enviroment.
(4). It can nourish the stomach. Dian Cai Puer tea will not stimulate the stomach. Thick and smooth tea water will form a protective layer on the surface of the stomach which is beneficial to the stomach.
(5).It can protect teeth.  Professor Cao Jin of Hunan Medical Sciences University  found that Dian Cai Puer tea can inhibit formation of bacteria  plaque which may protect the teeth.
(6). It can  inhibit aging. As we all know , tea leaves contain catechins which can inhibit  aging. Dian Cai Puer tea is produced by Yunnan large leaf tea trees whose leaves contain more  catechins than other kinds of tea tree in the world. So that Dian Cai Puer tea  can funtion better on aging inhibition. Besides,  in the process of machining Puer tea, macromolecular polysaccharide substance is tranformed  into a large number of new soluble monosaccharides and oligosaccharides, which can improve the function of the body's immune system.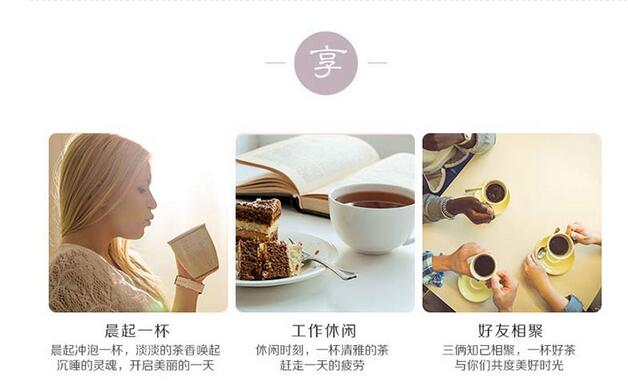 Contact us if you need more details on Puer. We are ready to answer your questions on packaging, logistics, certification or any other aspects about Tea、
Flavored Tea
. If these products fail to match your need, please contact us and we would like to provide relevant information.
Product Categories : Flavored Tea