Dried Pink Rose flower tea slim flower tea France rose tea
Product Description
Product Introduction:
Rose flower tea is fresh tea buds of roses and tips mixed in proportion, using modern high-tech technology scenting of top grade tea, its odor with strong, light, and not cool. Roses is a precious medicinal herbs, beauty beauty, soften blood vessels, cardiovascular, hypertension, heart diseases and gynecological have significant efficacy. Regulating the function of the liver and spleen, regulating Qi and stomach. In the Material Medical has been dealt with in.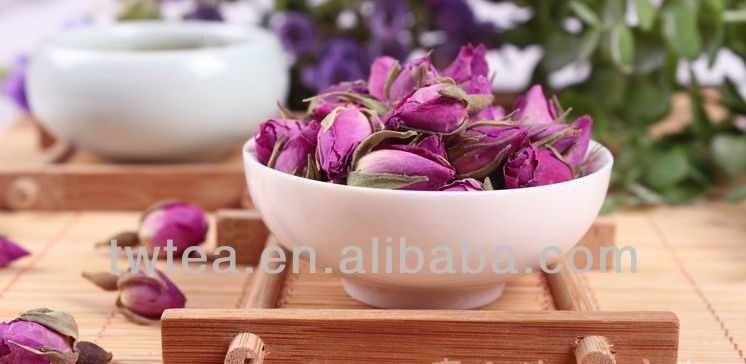 Nutrition value of rose flower tea
Roses are rich in vitamins a, c, b, e, k, and tannic acid can improve endocrine disorders, also has helped to eliminate fatigue and wound stasis. Regulating Qi and blood, regulating women's physiological problems, promote blood circulation, beauty, regulates menstruation, diuretic, easing stomach nerve, anti wrinkle, preventing frostbite, beauty beauty. When the body tired and aching, get some massage is suitable.
Rose buds made from dried flowers, each with 5 to 7 flowers, with NEN tip of green tea on a handful, plus dates three (nuclear), daily tea to drink boiling water, can keep plenty of spirit, increase your energy, drinking, also can make you look white in the red, keep young and beautiful
Apple blossoms can be used to enrich or relieve neuralgia, and roses are used with a unique mouth feeling. [This matching indeed worth recommending. ]
Rose flower tea nature gentle, lowering internal heat, regulating blood gas, promote blood circulation, beauty beauty. And elimination of fatigue, wound healing, protecting liver on gastrointestinal function, long-term consumption will also help to promote metabolism.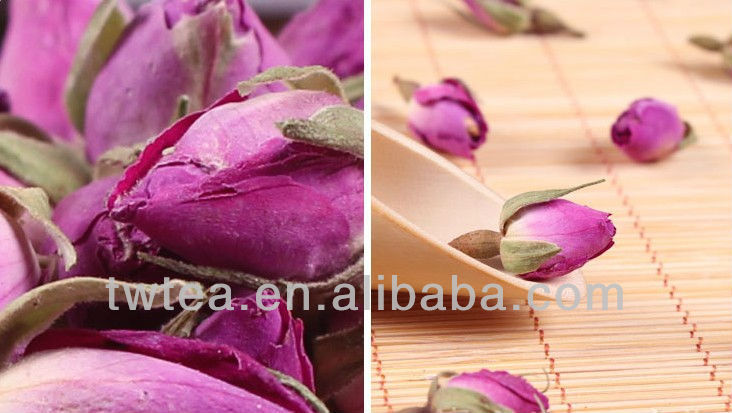 Usage:
Drinking: 3-5 wild rosebuds,With boiled water for 5 minutes, can add sugar or honey, or put some tea in it.
Bath: Take 20 to 30 rosebuds into a container about 1 litre, add boiled water for 10 to 15 minutes,then pour in plunge bath, then have a bath.
Facial: Take some wild rose into a basin, pour in boiled water, wash face after 10 to 15 minutes.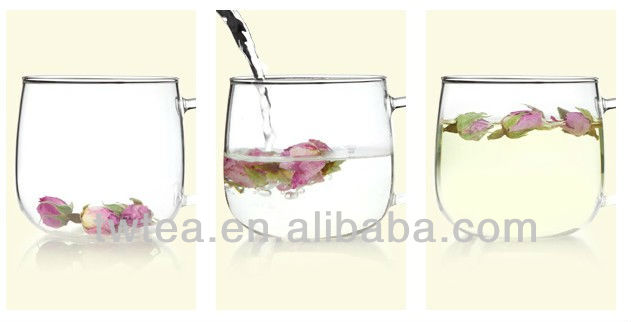 Rose flower Function:
The main effect of red rose is to relieve the disorder of internal secretion, promote cell rejuvenating and skin suppleness and elas tricity, help blood circulation, diuresis, eliminate skin tight or dry allergy, contains rich vitamins. Mild, sensitive skin person can drink safely.
Rose can ease the emotional, balance endocrine, blood tonic, maintain beauty, protect skin, has tonic effect on liver and stomach, can eliminate fatigue, improve a constitution, promote blood circulation.
Rose tea helps digestion and eliminate the effect of fat and thus lose weight, the best to drink after a meal. The most important is its effect on maintain beauty. Often drink can remove the spots on the skin, make skin white naturally, also has effect on antiwrinkle, breasts enlargement and menstruation coordination, can embellish aperient bowel, is the best product on maintaining beauty.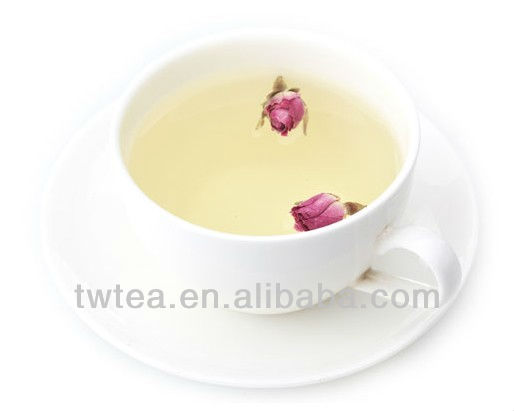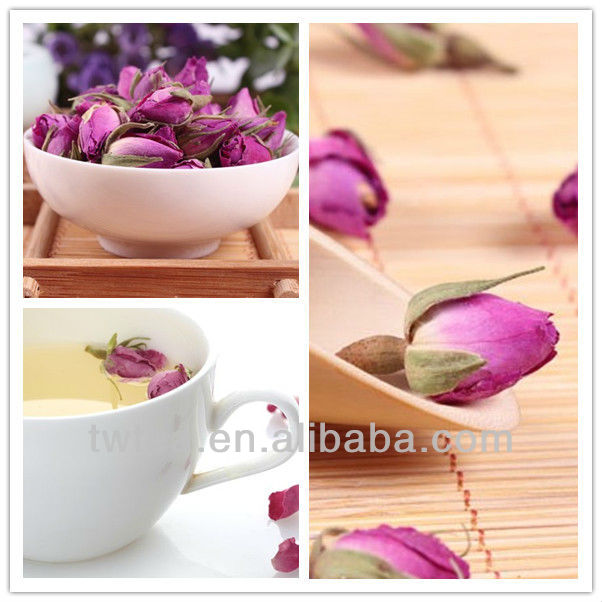 Hunan Tianwang Tea Industry Co., Ltd. derives from Hunan Xinghuo Tea Industry Co., Ltd., which was founded in 1994. We have passed ISO 9001:2008 Certificate and as a leading enterprise of the Agricultural Industrialization of Hunan Province.
Our main products are Green Tea, Black Tea and Dark Tea, Through 21 years developing, we are now able to supply 
500 Ton per month. Meanwhile we are Top 10 credit enterprise in Hunan tea industry. With integrating features of 
Researching, Production and Marketing, Our products are widely recognized and trusted by clients from France, 
Jordan,Sweden,Algeria etc.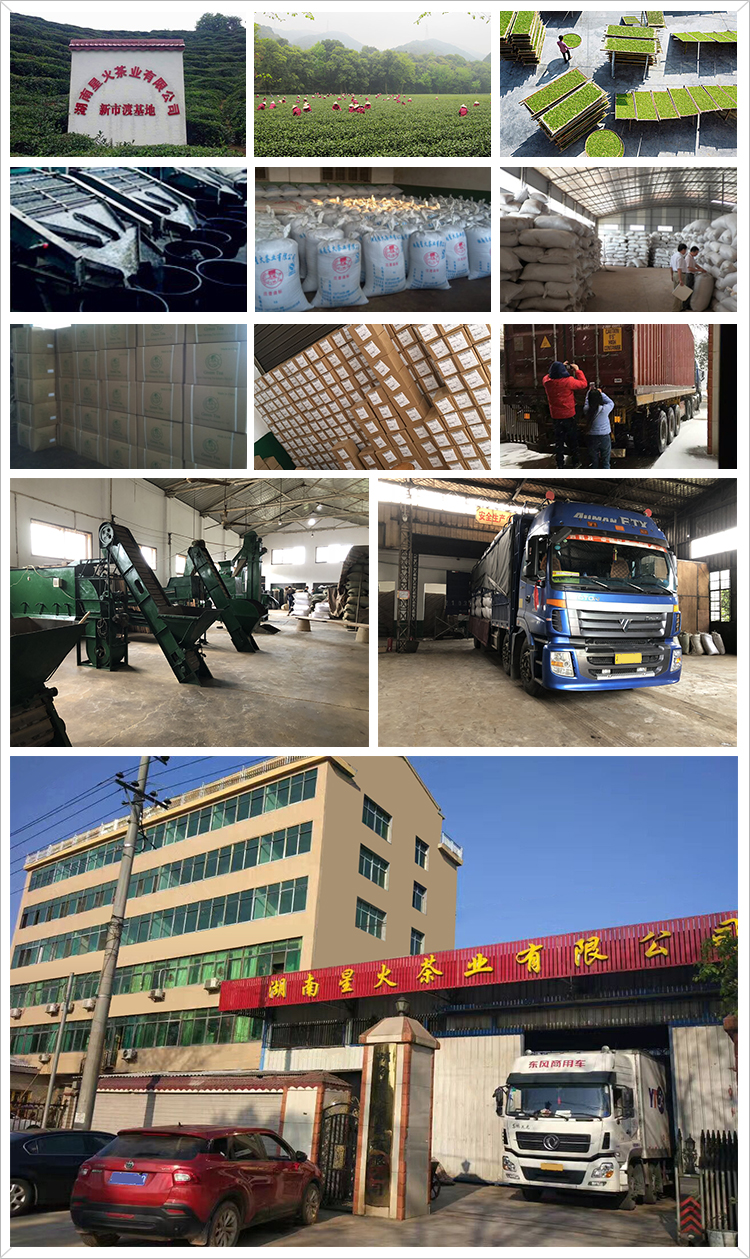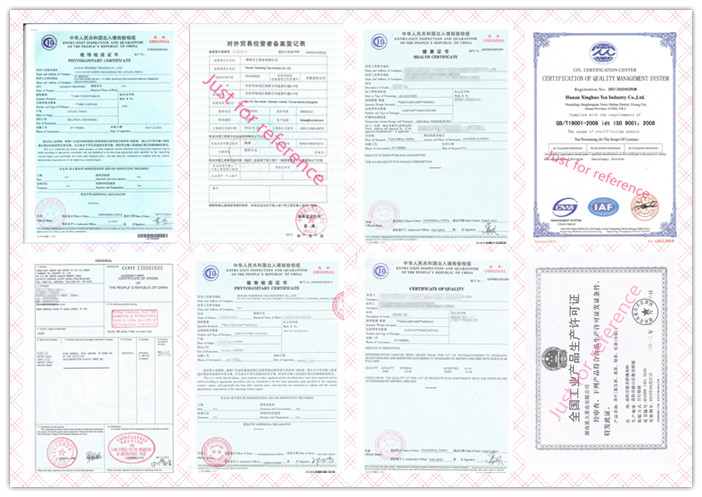 Q1: Are you a trading company or a manufacturer?
A1: We have our own tea factory, and we also have a trading company specializing in tea sales both home and abroad.  
Q2: There are so many tea and types, how can I distinguish from them and pick up our target tea?
A2: These types and categories are graded by china tea associate. But you could tell us your demands and we will help you to solve this problem.  
Q3: How is your Quality Control?
A3: From the very beginning to the very end, National Commodity Inspection and Testing Bureau, Authority Third-party Testing institution, QS, ISO9001, ISO22000, HACCP will guarantee our quality.  
Q4: How is your price?
A4: We surely save your money paid to traders for better quality tea!  
Q5: Are you giving samples?
A5: Our honor to offer FREE SAMPLES to you!  
Q6: I want to visit you and HOW?
A6: You can fly to Changsha Huanghua International Airport. We'll arrange pick-up and drive you to hotel and our factory!
Contact us if you need more details on Dried Pink Rose Flower Tea Buds Tea France Rose. We are ready to answer your questions on packaging, logistics, certification or any other aspects about Dried Pink Rose Buds Tea、Dried Pink Rose Flower Tea Slim Flower Tea France Rose. If these products fail to match your need, please contact us and we would like to provide relevant information.
Product Categories : herbal tea and fruit tea